Search for a VAT number
VAT number lookup made easy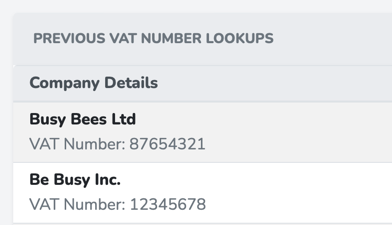 Search for a company from their VAT number
Our user-friendly platform allows you to search for VAT numbers quickly and accurately. Say goodbye to tedious searches – with our tool, finding VAT numbers has never been easier.
See your previous searches
Every search you perform is recorded, and a search reference is generated. This reference serves as a convenient record of your searches, making it easy to track your VAT number inquiries.