Introduction
Welcome to MTDsorted, before you're able to use our platform you'll need to read through and accept the terms below.
As these are legal rights and obligations, if you are unable to comply with anything that is listed, you will be unable to use our platform.
If you have any further questions, please get in touch with our support team.
We may periodically make changes to the terms of service. We will notify you of any changes to the terms of service via the registered email address on your account should the changes be material.
These terms are effective as of March 28, 2020.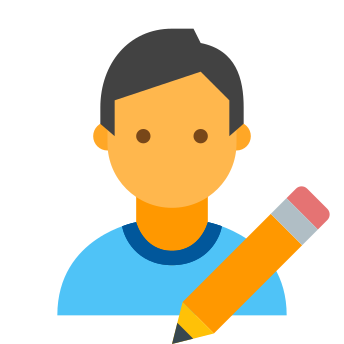 Your account and MTDsorted
You are required to register an account with MTDsorted in order to use the website. You agree to keep your password confidential and will responsible for all use of your account and password. We reserve the right to remove, reclaim or change your account details you select if we determine, in our sole discretion, that they are inappropriate, obscene or otherwise objectionable. We will notify you of any changes to your account details for the above reasons.
Data analytics
We track your usage of our website in order to help prevent fraud, manage performance and system governance, we store this data in accordance with our privacy policy.
Account closure
You reserve the right to close your account at any time however your data will be archived and will no longer be available to you. We will retain your account information for up to 6 years. Within this time you will be able to request your account be reactivated and you can then continue to access your data. Should you require it, we can clear all your information stored with us permanently.
Account termination
MTDsorted reserves the right to terminate your account after providing you with at least 30 days notice provided to your accounts email address. MTDsorted may also suspend your access or terminate your account permanently if you are found to be in breach of any of our terms of service.
If we terminate or suspend your account for any reason, you are prohibited from registering and creating a new account under your name, a fake or borrowed name, or the name of any third party, even if you may be acting on behalf of the third party. In addition to terminating or suspending your account, we reserve the right to take appropriate legal action, including without limitation pursuing civil, criminal, and injunctive redress.
Using our platform
As a user of MTDsorted, you agree not to:
Trick, defraud, or mislead us and other users, especially in any attempt to learn sensitive account information such as user passwords.
Circumvent, disable, or otherwise interfere with security-related features of the Site, including features that prevent or restrict the use or copying of any Content or enforce limitations on the use of the Site and/or the Content contained therein.
Disparage, tarnish, or otherwise harm, in our opinion, us and/or the Site.
Use any information obtained from the Site in order to harass, abuse, or harm another person.
Make improper use of our support services or submit false reports of abuse or misconduct.
Use the Site to advertise or offer to sell goods and services.
Engage in unauthorized framing of or linking to the Site.
Upload or transmit (or attempt to upload or to transmit) viruses, Trojan horses, or other material, including excessive use of capital letters and spamming (continuous posting of repetitive text), that interferes with any party's uninterrupted use and enjoyment of the Site or modifies, impairs, disrupts, alters, or interferes with the use, features, functions, operation, or maintenance of the Site.
Engage in any automated use of the system, such as using scripts to send comments or messages, or using any data mining, robots, or similar data gathering and extraction tools.
Delete the copyright or other proprietary rights notice from any Content.
Attempt to impersonate another user or person or use the username of another user.
Sell or otherwise transfer your profile.
Upload or transmit (or attempt to upload or to transmit) any material that acts as a passive or active information collection or transmission mechanism, including without limitation, clear graphics interchange formats ("gifs"), 1×1 pixels, web bugs, cookies, or other similar devices (sometimes referred to as "spyware" or "passive collection mechanisms" or "pcms").
Interfere with, disrupt, or create an undue burden on the Site or the networks or services connected to the Site.
Harass, intimidate, or threaten any of our employees or agents engaged in providing any portion of the Site to you.
Attempt to bypass any measures of the Site designed to prevent or restrict access to the Site, or any portion of the Site.
Copy or adapt the Site's software, including but not limited to Flash, PHP, HTML, JavaScript, or other code.
Decipher, decompile, disassemble, or reverse engineer any of the software comprising or in any way making up a part of the Site.
Except as may be the result of standard search engine or Internet browser usage, use, launch, develop, or distribute any automated system, including without limitation, any spider, robot, cheat utility, scraper, or offline reader that accesses the Site, or using or launching any unauthorized script or other software.
Use a buying agent or purchasing agent to make purchases on the Site.
Make any unauthorized use of the Site, including collecting usernames and/or email addresses of users by electronic or other means for the purpose of sending unsolicited email, or creating user accounts by automated means or under false pretenses.
Use the Site as part of any effort to compete with us or otherwise use the Site and/or the Content for any revenue-generating endeavor or commercial enterprise.
Information Provided
If you provide any information that is untrue, inaccurate, not current, or incomplete, we have the right to suspend or terminate your account and refuse any and all current or future use of the Site (or any portion thereof). We do not accept any liability for any consequences of entering incorrect data to our systems.
We're always happy to hear feedback about our platform. We may publish any provided feedback or public company information including your business name or logo onto our website.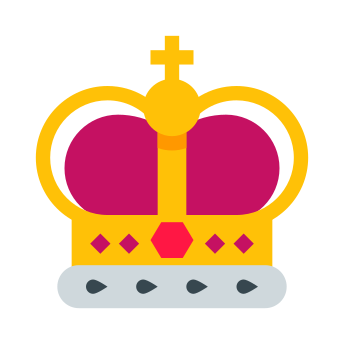 HMRC
Legal Declaration
When submitting your details with HMRC, including your VAT return, you must ensure that all details in the VAT return is true and complete. A false declaration can result in prosecution.
Submission
We can submit your VAT return directly to HMRC on your behalf, however we will only submit the figures that have been confirmed to you before the submission. We will never submit your VAT return automatically and we cannot make changes once the VAT return has been submitted.
You should ensure that the figures in your submissions are correct and accurate prior to submission. We accept no liability for the consequences should any information be submitted incorrectly.
Plus Plan & Payments
Feature Specific Terms
Manage Multiple Companies
With multiple companies, each new company that is created will be part of the Lite plan. In order to take advantage of the additional Plus plan features, each account will need to be upgraded separately. To retain access to manage multiple companies, you must keep an active Plus plan subscription on your master account.
Payment Details
In order to subscribe to the Plus plan we require your billing address and card details. These are passed securely to Stripe to process the payment and some information is held in accordance with Stripe's terms of service. We do not store your payment details, only the last 4 digits of your card number, the expiry date and your card provider. We allow you to input multiple payment methods however we will only charge your default payment method when your subscription is due for renewal.
Recurring Payments (Monthly)
When subscribed to the Plus plan, you will be automatically charged the £15.00 GBP every month from the date the initial subscription was started after any trial period has completed. For example if the subscription was created on the 17th of June, the subscription payment for the next month will collected on the 17th of July.
Recurring Payments (Yearly)
When subscribed to the Plus plan, you will be automatically charged the £150.00 GBP every calendar year from the date the initial subscription was started after any trial period has completed. For example if the subscription was created on the 17th of June, the subscription payment for the next year will collected on the 17th of June. By selecting yearly payments, you receive a £30.00 GBP discount when calculated based off 12 months at the standard monthly charge.
Payment Failures
In the event a payment has failed, we will attempt to collect the payment on 4 more tries over a week period. You will receive an email notifying you that the payment has failed. If the payments continue to fail after the retries, we will cancel your subscription immediately.
Free Trial
When you first subscribe to the Plus plan you will be given a 14 day free trial. Your subscription will be charged at the end of the free trial unless otherwise cancelled. We will notify you 7 days before your free trial is about to end and let you know when you will be charged.
Cancellation
All Plus plan payments are non-refundable. You can downgrade your subscription at any time by logging into your account or contacting us through our support channels. Your cancellation will take effect at the end of the current paid term.
Once cancelled, we will remove access to functionality that was provided as per the Plus plan. This will include terminating the access for any additional users who you have invited to your company.
Some features, including additional companies, will need to be removed before you can cancel your Plus plan subscription.
We will keep everything as it was before you cancelled on any of our Plus plan functionality, this includes bookkeeping entries and additional users details. If you upgrade in the future you can continue where you left off. Please get in touch if you wish for this data to be removed.
Payment Processing
MTDsorted accepts the following payment options to purchase our Plus plan; Visa, Mastercard, American Express. We use a third party payment provider, Stripe, to manage our payments, by subscription to our Plus plan you also agree to also be bound by Stripe's Terms of Service. As MTDsorted uses Stripe to manage our payments, you understand that the Stripe API may change at any time and such changes may have an impact on MTDsorted. You understand and agree to not hold MTDsorted liable for any adverse affects that actions (whether intentional or unintentional) on the part of Stripe may cause to your Stripe account, or your business. We will make you aware of any downtime scheduled through our social channels and also email.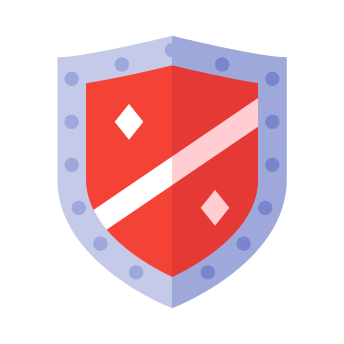 Security
We take account security very seriously and want to keep your information as secure as we can. To help us to do so we have added additional security features such as location authorisation.
Our Security
We have implemented multiple safeguards for our data including firewalls and also keeping the access to our main database and any backups that include personal data restricted. We want to keep your data as secure as we can although, as no method of storage is completely secure, we cannot guarantee that your data will be absolutely secure. We will notify you if we ever become aware of any unauthorised access to your account and may also lock your account should we deem it necessary to keep your data safe, unlocking it when we can confirm the account owner.
Confidential Information
While using MTDsorted, you may share confidential information with us. We will store this information in a secure manner and also take reasonable steps to protect your information from unauthorised access. If required to do so by legal or regulatory authorities, we may share your confidential information.
Your Account Security
Our platform has systems in place to help boost the security of your account including verification of your location. Some of our features are opt-in and therefore will not be enabled by default, we accept no liability for the consequences if you choose not to use the provided account security features.
Keep your account safe
You must ensure that your account details are stored securely, not letting other people use and to ensure that your systems security is up-to-date and secure. If at any point you believe that your account has been compromised, we are able to lock the account until your details have been confirmed.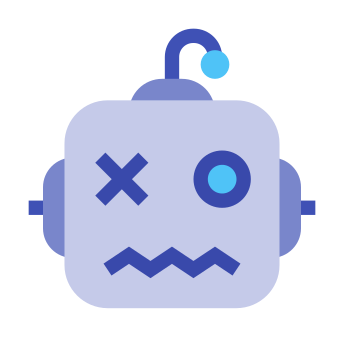 Our Platform - Downtime and data loss
Although we try and keep our platform up and running, we may need to occasionally schedule downtime in order to keep our system updated and secure.
Updates and Maintenance
We are constantly improving and updating the website, this may also including removing features. We will notify you when necessary either through our social channels or by email should we deem any changes be significant.
Access
We cannot guarantee that your access to our system will always be available, for reasons out of our control including downtime with your internet provider.
Compensation
No matter the cause of the downtime, access or data loss, We do not offer any form of compensation.
Data loss
You are fully responsible for keeping copies of all data that is entered into the MTDsorted system. No matter what technology is used, data loss is a risk. We perform hourly backups of your data, each stored in a secure manner and will be able to restored any entered data however strongly encourage you also keep a backup.
Mistakes
Everyone makes mistakes, there may be information on MTDsorted that contains typographical errors, inaccuracies, or omissions, including descriptions, pricing, availability, and various other information. We reserve the right to correct any errors, inaccuracies, or omissions and to change or update the information at any time, without prior notice.
Third-party content
We do not control all third-party websites or products that we may use or provide access too. Each provider will be governed by a separate terms of service or provide policy. You will use any third-party platform at your own risk and we cannot be held liable for any contents or consequences of using any service. We do not endorse or assume any responsibility for any third-party content that has been listed on MTDsorted.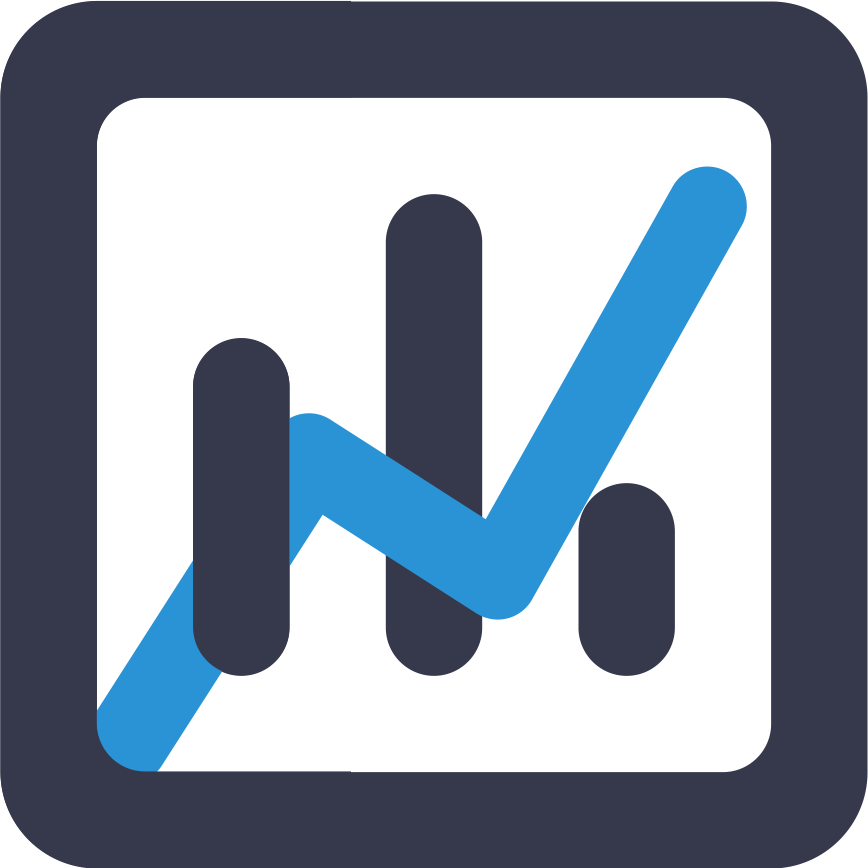 Our Business
Applicable law
The terms in this agreement are constructed in accordance with the laws of England and Wales, with any disputes arising from the terms of service being handled by the English courts.
Liability
In no event will we or our directors, employees, or agents be liable to you or any third party for any direct, indirect, consequential, exemplary, incidental, special, or punitive damages, including lost profit, lost revenue, loss of data, or other damages arising from your use of the site, even if we have been advised of the possibility of such damages.
Indemnity
You agree to defend, indemnify, and hold us harmless, including our subsidiaries, affiliates, and all of our respective officers, agents, partners, and employees, from and against any loss, damage, liability, claim, or demand, including reasonable attorneys' fees and expenses, made by any third party due to or arising out of: (1) your Contributions; (2) use of the Site; (3) breach of these Terms of Use; (4) any breach of your representations and warranties set forth in these Terms of Use; (5) your violation of the rights of a third party, including but not limited to intellectual property rights; or (6) any overt harmful act toward any other user of the Site with whom you connected via the Site. Notwithstanding the foregoing, we reserve the right, at your expense, to assume the exclusive defense and control of any matter for which you are required to indemnify us, and you agree to cooperate, at your expense, with our defense of such claims. We will use reasonable efforts to notify you of any such claim, action, or proceeding which is subject to this indemnification upon becoming aware of it.
Disclaimer
The site is provided on an as-is and as-available basis. You agree that your use of the site and our services will be at your sole risk . To the fullest extent permitted by law, we disclaim all warranties, express or implied, in connection with the site and your use thereof, including, without limitation, the implied warranties of merchantability, fitness for a particular purpose, and non-infringement. We make no warranties or representations about the accuracy or completeness of the site's content or the content of any websites linked to the site and we will assume no liability or responsibility for any (1) errors, mistakes, or inaccuracies of content and materials, (2) personal injury or property damage, of any nature whatsoever, resulting from your access to and use of the site, (3) any unauthorized access to or use of our secure servers and/or any and all personal information and/or financial information stored therein, (4) any interruption or cessation of transmission to or from the site, (5) any bugs, viruses, trojan horses, or the like which may be transmitted to or through the site by any third party, and/or (6) any errors or omissions in any content and materials or for any loss or damage of any kind incurred as a result of the use of any content posted, transmitted, or otherwise made available via the site. we do not warrant, endorse, guarantee, or assume responsibility for any product or service advertised or offered by a third party through the site, any hyperlinked website, or any website or mobile application featured in any banner or other advertising, and we will not be a party to or in any way be responsible for monitoring any transaction between you and any third-party providers of products or services. as with the purchase of a product or service through any medium or in any environment, you should use your best judgment and exercise caution where appropriate.
Intellectual Property Rights
Unless otherwise indicated, MTDsorted is our proprietary property and all source code, databases, functionality, software, website designs, audio, video, text, photographs, and graphics on MTDsorted (collectively, the "Content") and the trademarks, service marks, and logos contained therein (the "Marks") are owned or controlled by us or licensed to us, and are protected by copyright and trademark laws and various other intellectual property rights and unfair competition laws of the United Kingdom, international copyright laws, and international conventions. The Content and the Marks are provided on MTDsorted "AS IS" for your information and personal use only. Except as expressly provided in these Terms of Service, no part of MTDsorted and no Content or Marks may be copied, reproduced, aggregated, republished, uploaded, posted, publicly displayed, encoded, translated, transmitted, distributed, sold, licensed, or otherwise exploited for any commercial purpose whatsoever, without our express prior written permission.
Provided that you are eligible to use MTDsorted, you are granted a limited license to access and use the Site and to download or print a copy of any portion of the Content to which you have properly gained access solely for your personal, non-commercial use. We reserve all rights not expressly granted to you in and to MTDsorted, the Content and the Marks.
Contact Us
If you have any questions or concerns regarding anything detailed within our terms of service, please contact our support team.