Take your existing software digital.
Making Tax Digital bridging software, without the fuss.
A better way to manage your digital tax
We've designed our platform to make things very straight-forward,
so you can spend more time focusing on running your business.
Making Tax Digital ready
Managing your books with the rest of your colleagues has never been easier.
Spreadsheet Imports
Automatically import the details from your Microsoft Excel Spreadsheet using our Spreadsheet import tool.
Making Tax Digital compliant
Our systems are fully Making Tax Digital compliant and we're recognised by HMRC.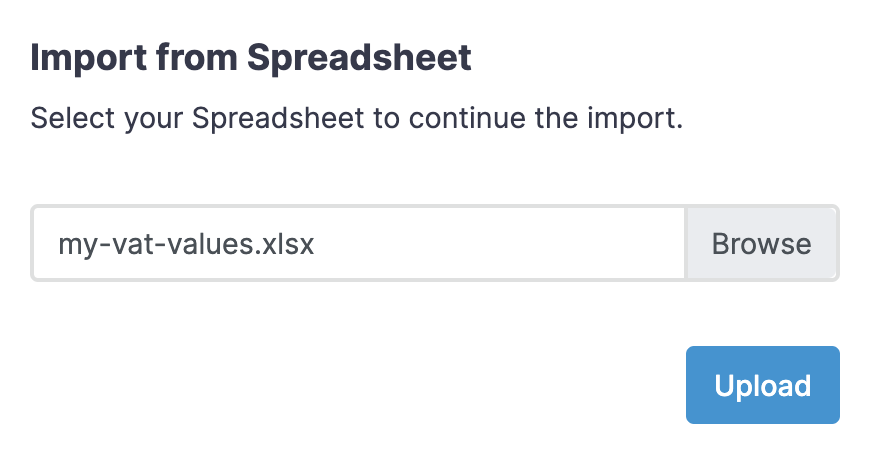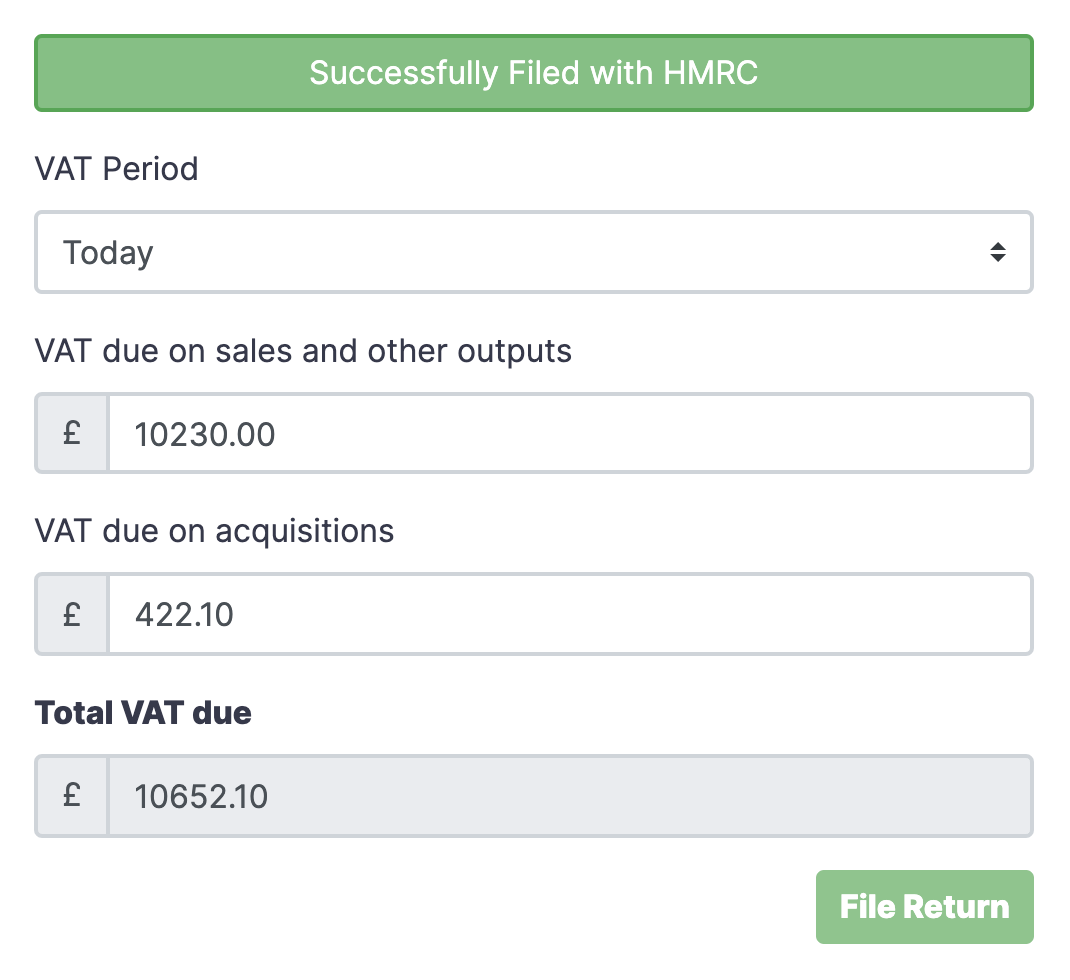 Take control of your taxes
Keep on top of the paperwork with helpful alerts, straight-forward submission and more.
Submit your VAT return
We connect directly with HMRC to allow you to submit your VAT return and we are fully compliant with Making Tax Digital.
See your company tax overview
Understand the full picture and see exactly when payments are taken, how much your liabilities were and when your next VAT return is due.
Get notified
Stay in the loop and never miss a deadline again, we'll always let you know when your tax returns are due and also give you a confirmation alert when you've submitted!
"Great for submitting MTD VAT without the need to download add-ins (which are not compatible with non-windows machines). Super easy to use, just brilliant!"
Mrs S / See Review
"Once you have initially signed up with Making Tax digital they inform you exactly when to submit your vat return & if like me you keep records of invoices/receipts on excel spreadsheets & work out how much vat to pay/reclaim it's very simple to input the figures & it's free! Win win. "
Troy / See Review
Frequently Asked Questions
---
Do you have a free plan?
We do! MTDsorted has two pricing plans both giving you access to our VAT Return submission.
Do you charge per submission?
No! It costs us nothing to submit your VAT return, so why should it cost you anything different.
Do you offer a free trial?
We give all our customers a free 14 day trial on our plus plan. If you only need our Free plan, just downgrade before the end of your trial.
Can I bridge my existing spreadsheet?
You can, just enter the final numbers from your spreadsheet into MTDsorted and then submit to HMRC. It's super simple.
Get MTDsorted and change how you file your taxes.
MTDsorted is beautifully designed making it easy
to take control of your business taxes
Get Started