Tax Overview
Gain insight into the digital tax for your business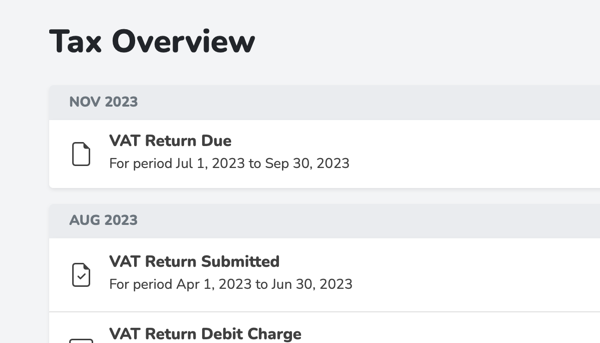 Gain insight into your digital tax
Discover the comprehensive tax overview feature of our digital VAT bookkeeping software. This tool provides valuable insights, allowing you to understand the complete financial picture of your business. You'll have visibility into payment schedules, liability amounts, and upcoming VAT return deadlines.
View all your payments, liabilities and VAT returns
Our tax overview feature offers a clear and transparent view of when payments are due. No more surprises or missed deadlines, as you'll always know when to expect deductions from your accounts, ensuring a balanced cash flow.