Connect to your bank accounts
Link your bank account to MTDsorted to automatically bring all your transactions together in one place.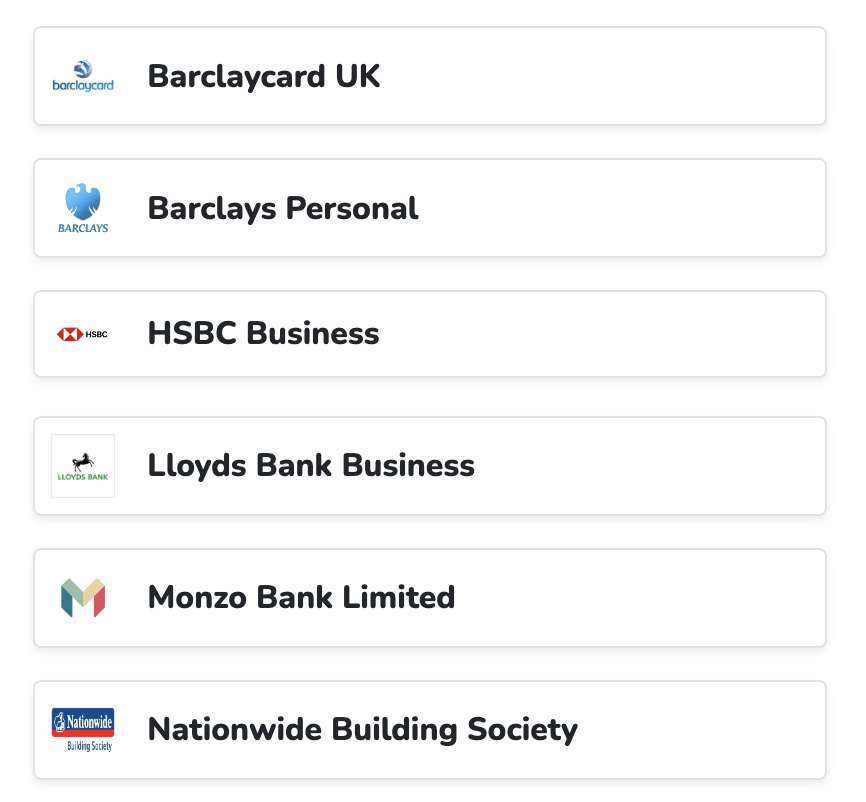 Most UK Bank Accounts
We support most UK bank accounts, if we don't have it available we can look to get it added in.

Automatic Categorisation
We'll automatically categorise your transaction to keep like transactions together.

See your transaction history
We'll pull your transactions from the past 730 days and once per day going forward.