We want to make your digital tax
simpler

.
The easy-to-use bookkeeping & bridging platform.
Trusted by
10848 companies

to manage their digital tax.
A better way to manage your digital tax
We've designed our platform to make things very straight-forward,
so you can spend more time focusing on running your business.
Take control of your taxes
Keep on top of the paperwork with helpful alerts, straight-forward submission and more.
Submit your VAT return
We connect directly with HMRC to allow you to submit your VAT return and we are fully compliant with Making Tax Digital.
See your company tax overview
Understand the full picture and see exactly when payments are taken, how much your liabilities were and when your next VAT return is due.
Get notified
Stay in the loop and never miss a deadline again, we'll always let you know when your tax returns are due and also give you a confirmation alert when you've submitted!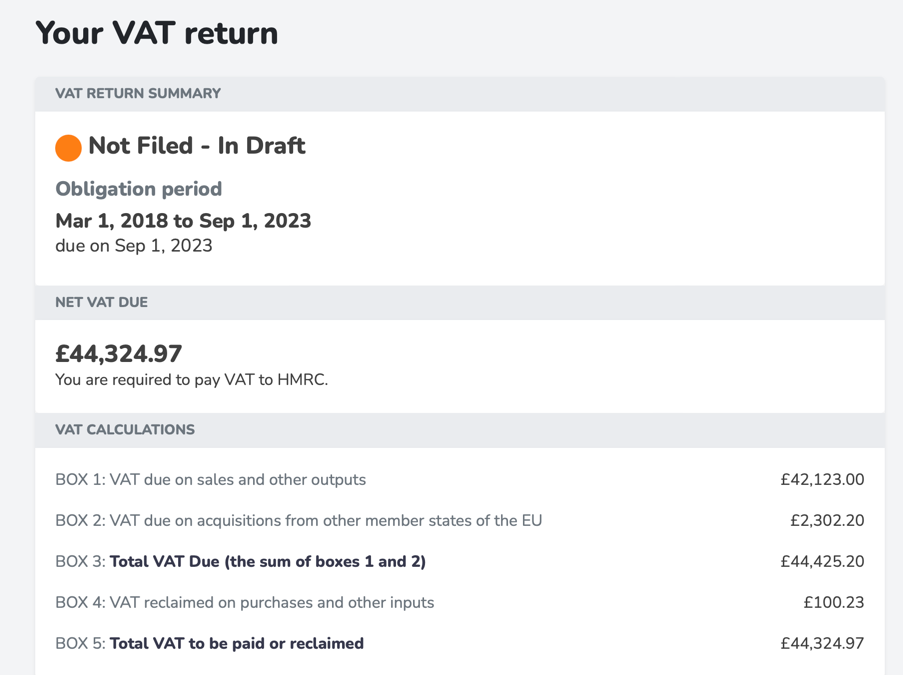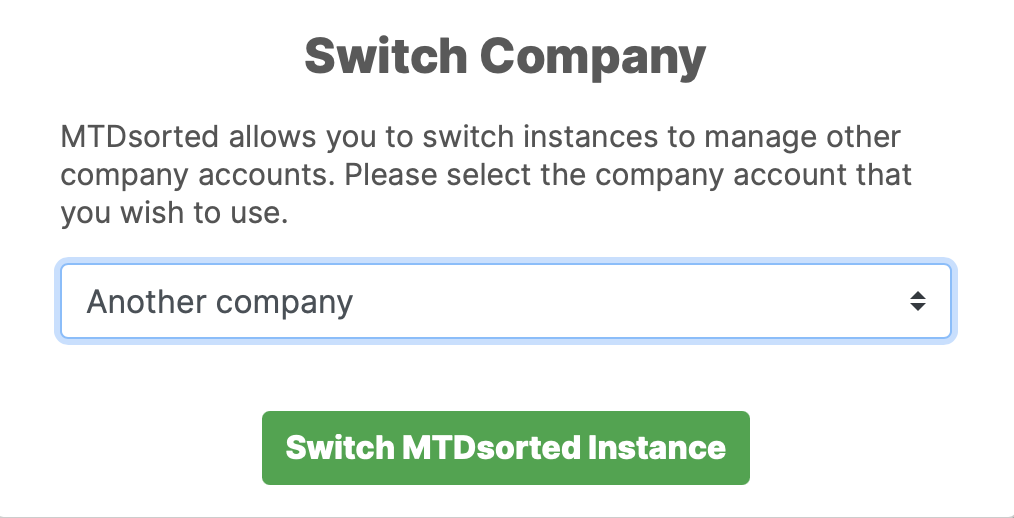 Collaborate across your business
Managing your books with the rest of your colleagues has never been easier.
Manage multiple companies
Keep your records for multiple business entities, we keep each instance separate to ensure your data is not shared where it doesn't need to be.
Invite your entire team
Share the workload and let everyone in your team build out your business books and customer lists.
Advanced user permissions
Limit your team members access to specific areas of MTDsorted. Giving you peace of mind and complete control over who sees what private details.
Keep on top of your books
With the Making Tax Digital requirement to store records digitally, we make it as simple as it should be to stay on top of your books.
Digital transaction reporting
Keep a record of your business transactions, then filter down by month and date to get a full picture of your expenditure.
Automatically calculate your tax
At the end of each period, take your sales and purchases from the period and use these to automatically calculate your VAT return and Self Assessment (should you need to!)
Manage customers
Keep track of your customers and get an overview of each customers spending with your business.
See more of our features →
"It is great that MTDsorted are around. My digital VAT submission is simple and easy to make without incurring expense. Commendable!"
John D / See Review
"Really good service, easy to sign up to and simple process to follow. Useful reminder each quarter too. Would definitely recommend."
Michelle / See Review
Get MTDsorted and change how you file your taxes.
MTDsorted is beautifully designed making it easy
to take control of your business taxes
Get started →