Take your existing
software digital.
The HMRC compliant
bridging software

without the cost.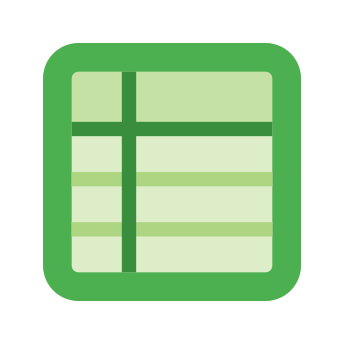 Import your VAT data
Import your VAT Return details directly from your spreadsheet, or enter them in manually.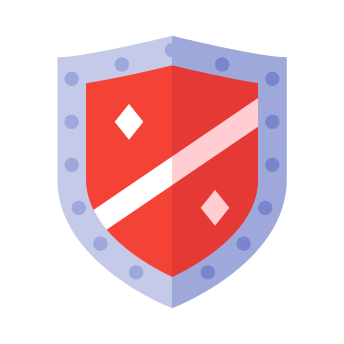 Your data is secure
MTDsorted is built on a secure framework with SSL enabled to give you the safest experience.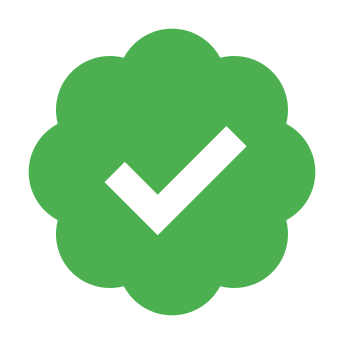 HMRC Recognised
We're an HMRC recognised platform for Making Tax Digital for VAT.
'Making Tax Digital' compatible software
See your existing VAT Returns, payments and submit any new VAT returns directly to HMRC, without leaving MTDsorted.
How it works
Our digital bridging software is as easy as 1.. 2.. 3..
Import your VAT Return Details
Use out spreadsheet importer to fill in your familiar VAT Return form, or simple fill in the details.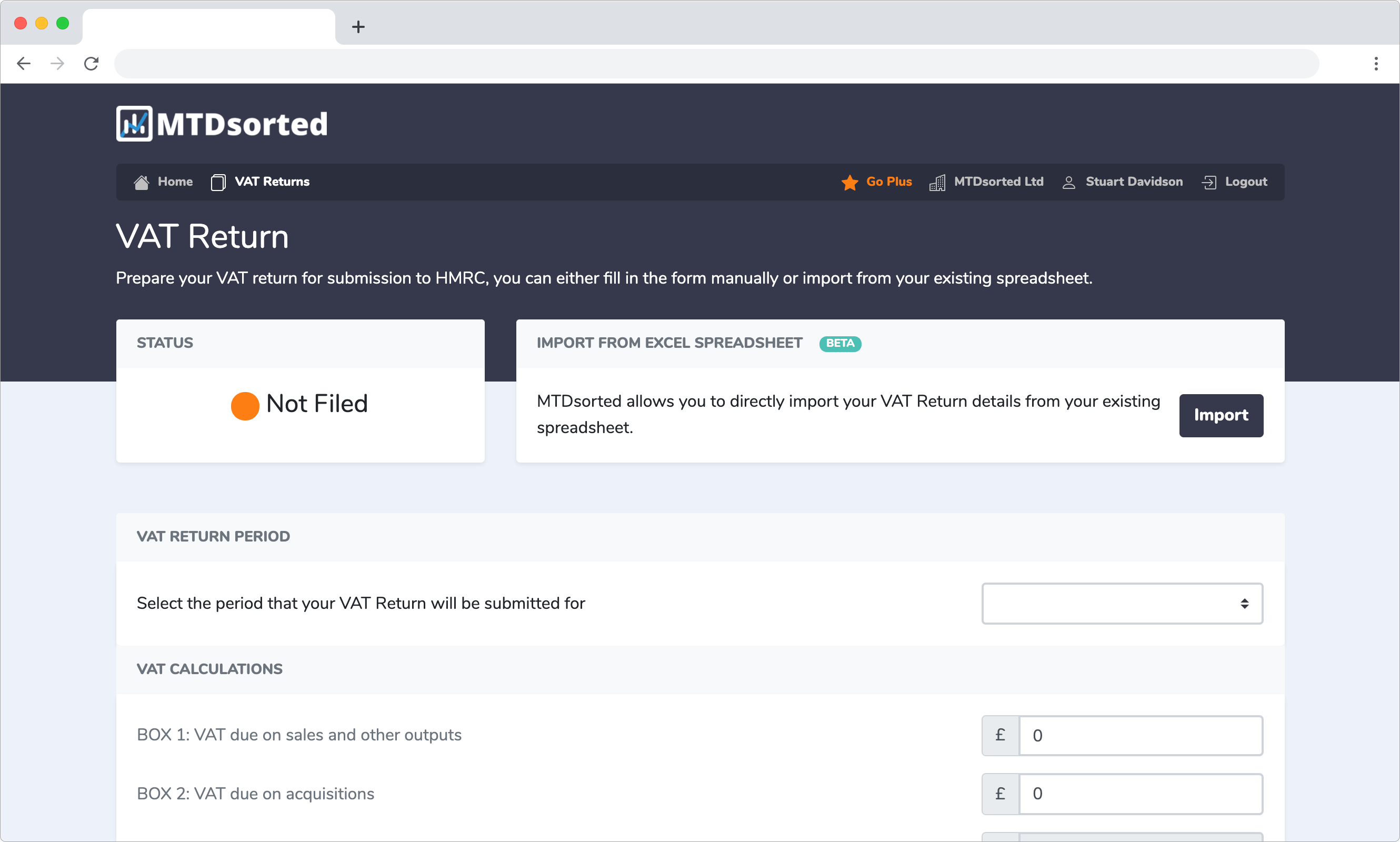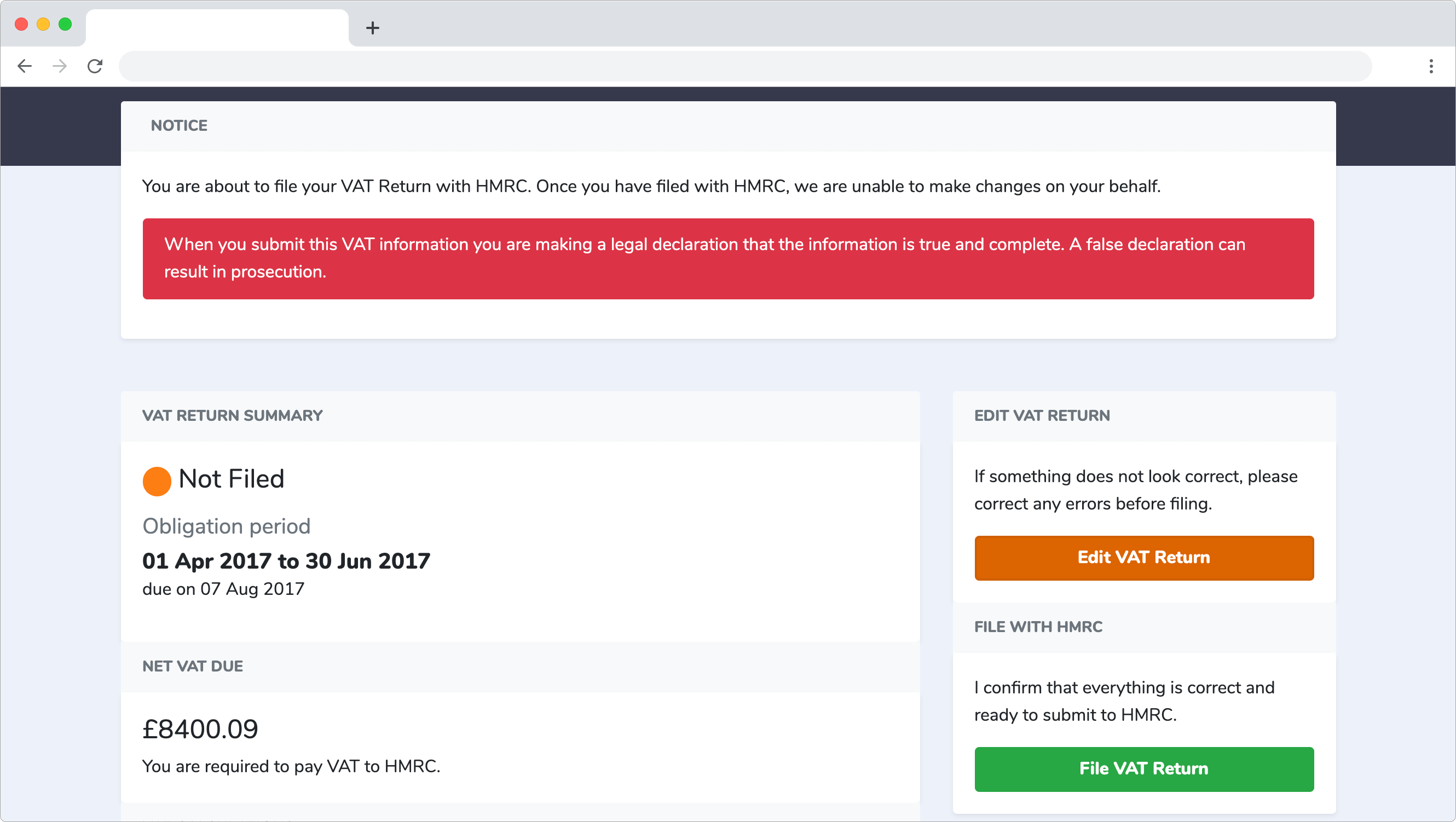 Preview before you submit
Before you submit, see your completed return and export the details.
Submit to HMRC
When you're ready, press file and we'll take care of the rest. You'll get an email confirmation when it's done.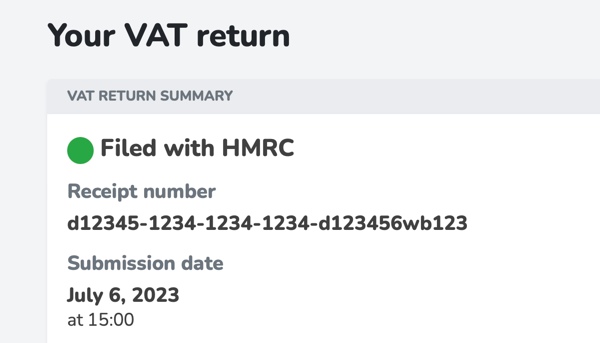 What we offer
MTDsorted gives you the tools to take complete control over your business taxes.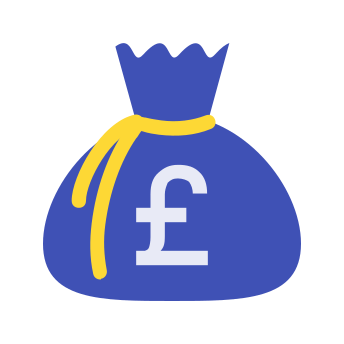 Smart pricing
We don't charge ridiculous pricing. We have two plans, and both offer you free VAT return submission.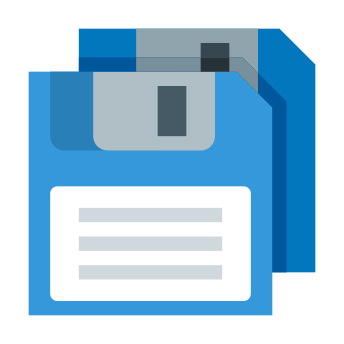 Save for later
Not ready to submit your VAT return? Save and make edits whenever you need.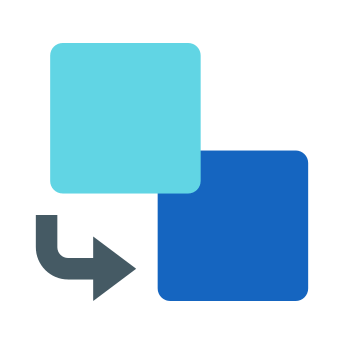 Bridge your spreadsheets
Keep using your existing software and use MTDsorted as a digital link to HMRC. Absolutely free.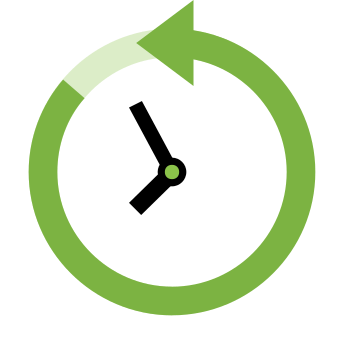 Complete History
See full details about your VAT submissions, including ones before you registered through MTDsorted.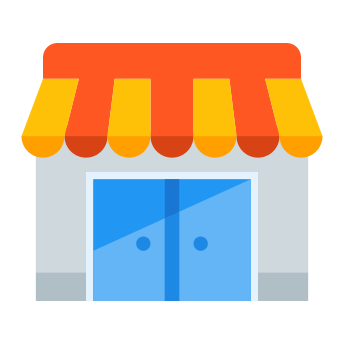 Built for small businesses
Our tools are built for businesses who want a new way of submitting their returns.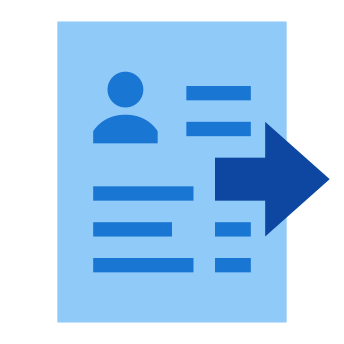 Submit directly to HMRC
Submit your VAT return directly to HMRC without leaving MTDsorted, when you're ready.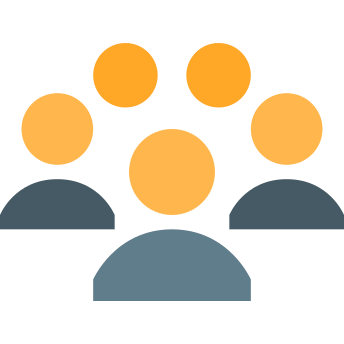 Invite your team
Invite your entire finance team to the platform to make submitting easier.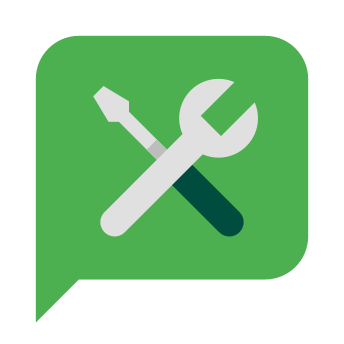 Super fast support
We guarantee you an initial response within 24 hours, meaning faster resolution should you need us.
Does your platform cost anything?
If you only use us as a bridging software, we do not charge you anything. If you wish to look into transitioning to our bookkeeping services, check out our plans.
Do you charge per submission?
No! It costs us nothing to submit your VAT return, so why should it cost you anything different.
Can I manually enter my VAT Return details?
You can, just fill in the form that using your existing software values, then press save. It's super simple.
Do you offer a free trial?
We give all our customers a free 30 day trial on our plus plan. If you only need our lite plan, just downgrade before the end of your trial.
Get MTDsorted and get your digital bridge linked.
MTDsorted is beautifully designed making it easy
to submit your digital taxes!
Get Started